Our midstream sector with 11 locations in South East Asia produces different grade of high quality TSR and Latex products ranging SMR20, SMR10, SMR5, SMR20CV, SMR10CV, High Ammonia, Medium Ammonia and Low Ammonia of 60% DRC, PA80, SP40/50 and ML231 for the production of variable lifestyle and healthcare products like tyres, gloves, condoms, catheters, breathing bags, balloons, swimming fins, CI tubings, tank pads, industrial hoses and automotive parts.
OUR MIDSTREAM RUBBER PRODUCT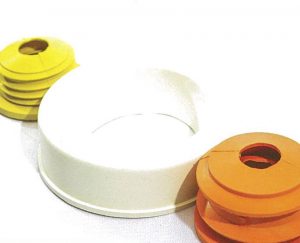 It is used as rubber joint. Widely use in sewage and waste water transfer in pipelines and tanks.
[Mardec-SouthEast-Asia-Map]